Products
---
We provide a simple range of interventions to help you make the most out of your business
Corporate Strategy: We work with you to provide a complete strategy document which will include the following:
Fully documented process
Vision and Mission statement
Half day session with your leadership team
SWOT and STEP analysis
Implementation plan that can be incorporated into a Business Plan, Marketing and HR plans.
---
This will focus on a three year horizon with the opportunity of an annual review. In addition the final document will also incorporate a power point presentation that can be shown to staff and other stakeholders.
The final document can then be integrated into a financial plan which we can undertake for you, or this can be managed by your accountant or finance team. If we manage this, the price depends on the size and complexity of your business.
Working with our partners from Five we can provide a full marketing plan to include branding, design, PR and web based business. The cost for the plan will be dependant upon the size of the business however we will agree a 'capped' price before commencement of any work
The pace of change depends upon the slowest member of your team, and we can work with your business to coach and mentor individuals and teams. Please talk to us regarding options for both individual and group training.
We offer a range of initiatives including collaborative working with other organisations to create working partnerships. The strength of many successful businesses can now be measured in how they can work together to bid for larger contracts such as those required for the new Hinkley power station. We can assist in the facilitation and group working as well as providing help in subsequent contract negotiations.
CONTACT US
---
We are here to help, please contact us.
You can get in touch either by the 'Contact us' below or please call us on 07778804052.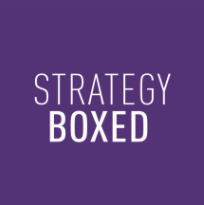 ADDRESS
---
Strategy Boxed
Heron's Dyke
South Road
Lympsham
Somerset
BS24 0DY
ADDRESS
---
Strategy Boxed
Heron's Dyke
South Road
Lympsham
Somerset
BS24 0DY